Writing/News Committee
Publishes newsletter that will contain calendar events; reports of committee activities; member accomplishments and issues; and features or articles of current interest to the membership. Secures publicity for the Chapter and all committee/task force activities through mass communication systems. Promotes positive image for the Chapter through mass media.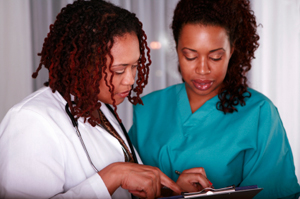 Program Committee
Makes recommendations to executive officers for activities affecting Black local nurses and health/wellness of the Black community. Plans annual Scholarship Luncheon, Nurse Recognition and Award Dinner and other key programs.

Scholarship and Awards Committee
Establishes and disseminates criteria for submitting candidates recommended for NBNA and the Chapter scholarships and awards. Screen applicants.
Mentoring Task Force
Maintains collaboration network with area nursing programs to provide mentoring activities for students and professional nurses. Provide private tutoring and counseling for students with academic challenges and new graduates in preparation for state boards. Click here for Mentorship Program application.